MARK YOUR CALENDARS!
Habari Gani?! Join us in our collective Kwanzaa celebration this Friday, Dec 28th from 3-8p at Boys & Girls HS, 1700 Fulton St., Brooklyn, NY!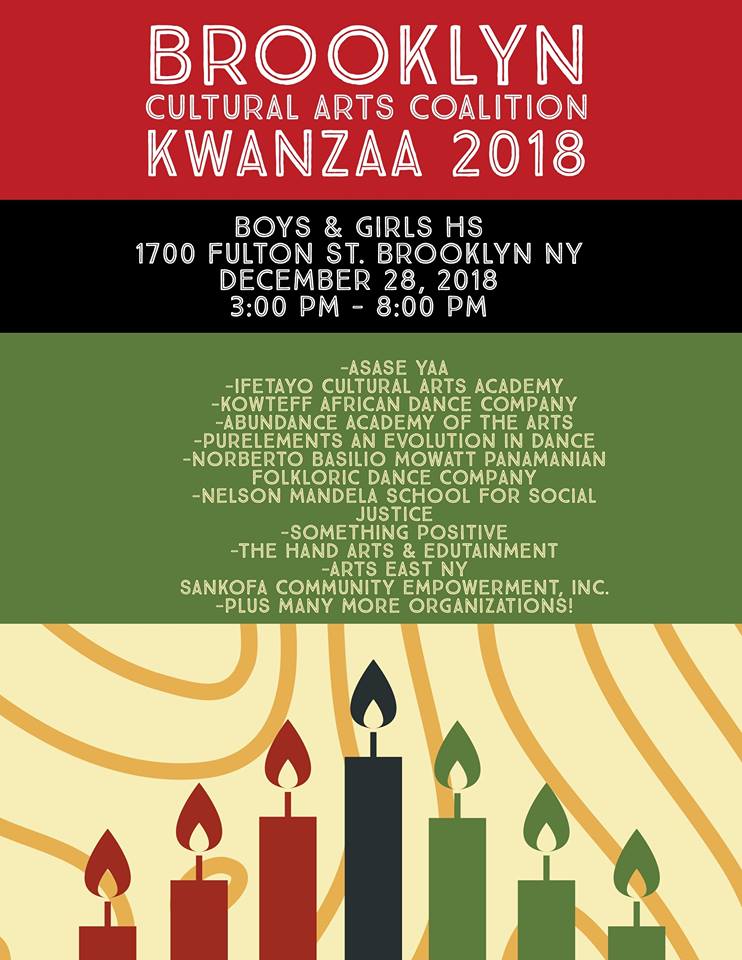 Join us for our Spring Discussion Sankofa Series, "Healing from Post Traumatic Slave Syndrome." This monthly series will introduce participants to Dr. Joy DeGruy's groundbreaking work on the importance of confronting our multi-generational trauma and its various manifestations.
Sankofa Discussion Circles take place on the last Thursday of each month at Nicholas Brooklyn, 1396 Fulton St., Brooklyn, NY. Continue to visit 
www.sankofaempowerment.org
 to learn more about our 2019 Discussion Series and other programs.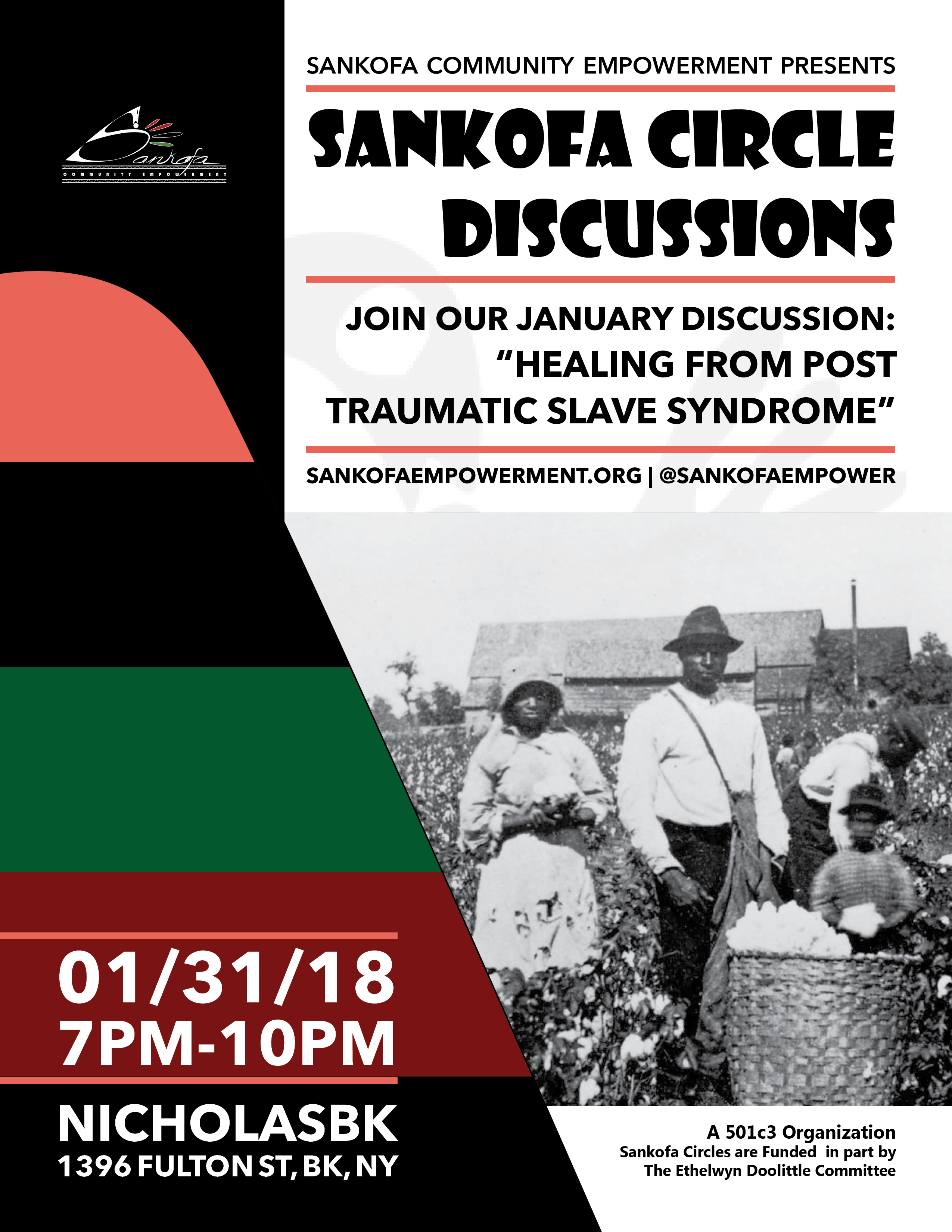 Your donations help us to continue producing amazing events in our communities.
Click Here to Join Our Email List to Receive Updates Straight to Your Inbox!